Pre-Flight Check
These instructions are intended specifically for checking your version of cPanel or WHM via the command line or the WHM dashboard.
I'll be working from a GigaPros Web Managed CentOS 7 server, and I'll be logged in as root.
Step #1: Log In to WHM
First log in to WHM. You'll arrive at your WHM dashboard: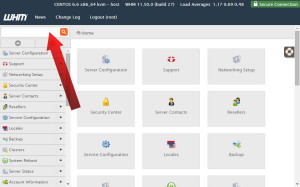 Step #2: Navigate to Upgrade
In the top left corner search for Upgrade, then click on Upgrade to Latest Version: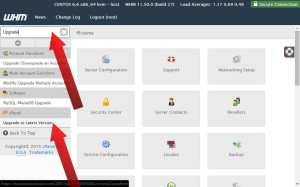 Step #3: Begin the Upgrade
To begin the upgrade, click the button that says Click to Upgrade: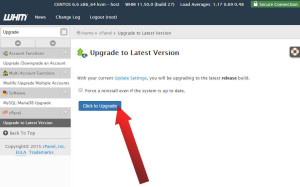 Step #4: Upgrade Status and Completion
As the upgrade progresses the status message will say Updating system pacakages, and you'll see the percentage complete as displayed below: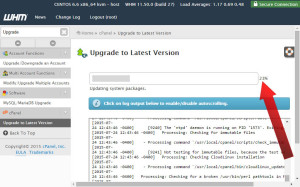 When the upgrade completes you'll see a message that says Upgrade Complete: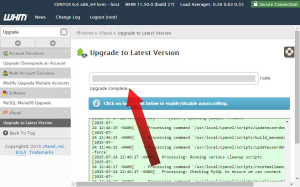 Upgrade Blockers
Occasionally issues arrive with the upgrade due to what are called 'blockers'. You can see a list of upgrade blockers here: http://go.cpanel.net/blockers.
If you have any additional issue, please contact Gigapros Support Team!