Guaranteed cheapest price in the industry.
Fully managed by us for your peace of mind.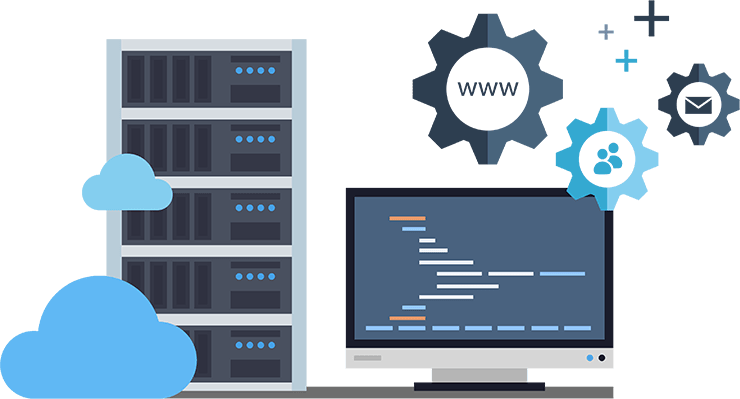 Cpanel VPS – cPanel based VPS services just for you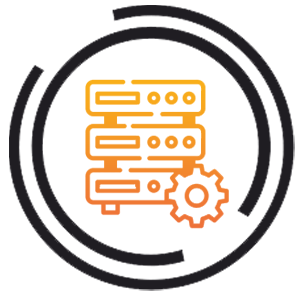 cPanel VPS Features
✔ No Setup Needed. Just Start Using!
✔ Fully Working cPanel VPS
✔ Better Performance
✔ Free SSL
✔ cPanel Admin + Server Root Access
✔ Secure FTP
✔ Static IP Address For Your sever
✔ 99.9% Server Uptime Guarantee
✔ ANYTIME Money Back Guarantee
✔ 24x7 Customer Care | No Hidden Fees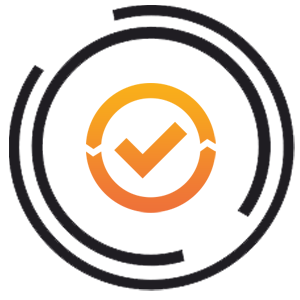 Why do I need cPanel VPS ?
Basically, cPanel is a handy tool that you need to ensure that your web hosting experience is as comfortable as it can be. Because without it, managing a website will be stressful and difficult at best.

Now that you have a basic knowledge of what cPanel really is, the next question in your mind would probably be why we need it and why can't we use other web based control panels to manage our sites. The answer to that question is simple. We need cPanel simply because it is the best web based control panel in the market. No other web hosting management software has even come close to the features and functionality that it provides.

How Do I Get Started with cPanel hosting?
1. Order a cPanel VPS Plan from the list below
2. We will activate your Server within 1-2 hours max (usually 1-2 hours)
3. Start Using cPanel & Host your websites.
Best Dedicated Server Hosting Services - We have Got You Covered. Guaranteed.
Our 4x guarantees will give you peace of mind all the time
Real Customers. Real Reviews.
Here are some feedbacks from our real clients, published on third-party verified website
Speed of this VPS is remarkable, especially when considering the base price - which is about as low as a VPS gets. I've had support tickets answered promptly, always. Absolutely the best website hosting services.
The best web hosting company, totally professionals. After being disappointed time after time by hosting providers, I finally found GigaPros! Been with them for 9 months; support is excellent, servers are fast.
Their ability to run custom scripts is a very nice added bonus as web hosting services, you can easily run complex scripts on Perl and Ruby. I Totally recommend them, one of the best hosting provider.
cPanel VPS Hosting Plans & Prices
What's different among these cPanel VPS plans?
Use this comparison chart to pick the correct hosting plan based on your needs and budget
VPS-1GB

$20

/month

VPS-2GB

$40

/month

VPS-4GB

$80

/month

VPS-8GB

$160

/month

CPU vCore
1 Core
2 Cores
3 Cores
4 Cores
Memory (RAM)
1 GB
2 GB
4 GB
8 GB
Storage Space
30 GB
60 GB
120 GB
240 GB
Bandwidth
1 TB
2 TB
4 TB
8 TB
Uplink Speed
1 Gbit / sec
1 Gbit / sec
1 Gbit / sec
1 Gbit / sec
Get Started
Get Started
Get Started
Get Started
| | | | | | | |
| --- | --- | --- | --- | --- | --- | --- |
| VPS-1GB ($20/month) | 1 Core | 1 GB | 30 GB | 1 TB | 1 Gbit / sec | Get Started |
| VPS-2GB ($40/month) | 2 Core | 2 GB | 60 GB | 2 TB | 1 Gbit / sec | Get Started |
| VPS-4GB ($80/month) | 3 Core | 4 GB | 120 GB | 4 TB | 1 Gbit / sec | Get Started |
| VPS-8GB ($160/month) | 4 Core | 8 GB | 240 GB | 8 TB | 1 Gbit / sec | Get Started |
cPanel VPS is a web-based media streamer and an online jukebox software. Use it to enjoy your songs & videos anywhere online and share them with your friends & family. Get the fastest and easiest cPanel VPS server hosting at GigaPros. No more struggling with installation & configuration of your own cPanel hosting server. At GigaPros, you get pre-installed cPanel VPS server, which works immediately out-of-the-box and includes full "admin" access! Enjoy 24/7/365 LIVE support and 99.9% uptime.
Yes, absolutely! You may upgrade or downgrade to another cPanel VPS package anytime. There will be no data loss during this process. Your billing will be re-adjusted based on prorata basis, so won't lose any money during this process. To initiate this process, login to My GigaPros and click on the drop-down arrow next to your cPanel service. Then select the new package to which you want to upgrade / downgrade and follow the prompts. It may take 24-48 hours for us to fully switch your package. If you face any issue, simply submit a ticket to our Billing Department.
Your cPanel VPS runs on a Linux based cloud server. You get 2 layers of access to your server: 1) "root" access to your Linux OS and 2) "admin" access to your email web app. Most of the time you will be using your email server "admin" login via web app to manage your email users and media files. However, you can do much advanced stuff with your Linux OS "root" access like: batch uploading files, customizing Email core, running a website along with your cPanel portal and much more!