Oxwall hosting is just like a server
with full root access. But at a fraction of the price!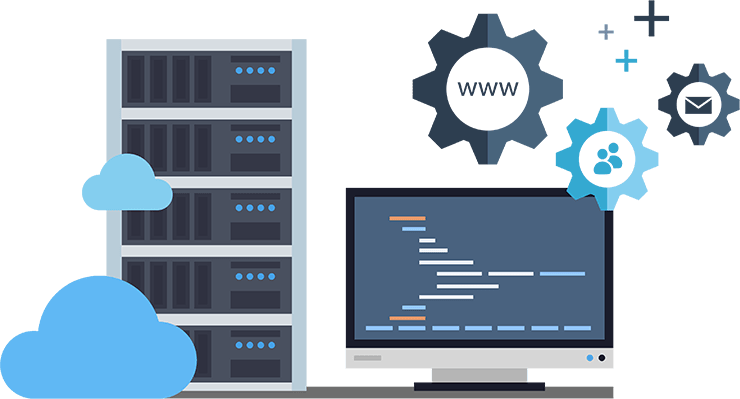 GigaPros Oxwall Hosting – Start your Online cart today!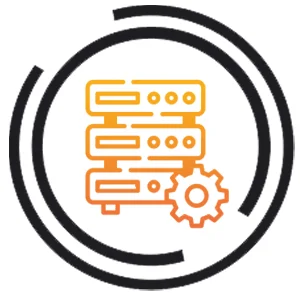 Oxwall Hosting
Get Started With Oxwall Hosting Instantly!

✔ Jailed Shell Access | Daily Backup
✔ Streaming | Publishing | Remoting
✔ MySQL | Java Script | Linux
✔ 25 GB Storage | 250 GB Bandwidth
✔ cPanel Control Panel Included
✔ ANYTIME Money Back Guarantee
✔ 24x7 Customer Care | No Hidden Fees
Start A New Oxwall Hosting Today!
We offer the easiest and fastest start for budget users:

» Instant Account Setup
» 99.9% Server Uptime
» 1000 Emails Account
OR
Need A Custom Server?
No problem! Just send us the server specification that you want, from "here". We will let you know the price quote for your custom server as soon as possible.
Best Dedicated Server Hosting Services - We have Got You Covered. Guaranteed.
Our 4x guarantees will give you peace of mind all the time
Real Customers. Real Reviews.
Here are some feedbacks from our real clients, published on third-party verified website
Speed of this VPS is remarkable, especially when considering the base price - which is about as low as a VPS gets. I've had support tickets answered promptly, always. Absolutely the best website hosting services.
The best web hosting company, totally professionals. After being disappointed time after time by hosting providers, I finally found GigaPros! Been with them for 9 months; support is excellent, servers are fast.
Their ability to run custom scripts is a very nice added bonus as web hosting services, you can easily run complex scripts on Perl and Ruby. I Totally recommend them, one of the best hosting provider.
Oxwall Hosting Plans & Prices
What's different between Personal & Business plans?
Here's the comparison chart to pick the correct hosting plan based on your needs and budget.
Personal Plan

$10

/month

Business Plan

$25

/month

Speed & Performance

There are 10-times lesser number of customers hosted on a Business Hosting server as compared to Personal Hosting server. In other words, we host upto 200 Personal Hosting accounts on 1 physical server. Whereas, we only host 20 Business Hosting accounts on 1 physical server. As a result, a Business Hosting account gets 10x more resources at it's disposal as compared to it's Personal Hosting counterpart. Enjoy the power!

1 x
10 x

Fault Tolerant Cloud Platform

Our high-availability cloud based infrastructure ALWAYS keeps your website online. Every resource is mirrored to prevent any single-point-of-failure, which makes it a fault tolerant platform.

High Speed SSD Storage

Customers hosted on our Business Hosting plan enjoys the benefit of SSD storage which is 600% faster than a traditional HDD storage. Unlike a traditional HDD, there are no moving parts and magnetic disks within a SSD device, which gives you a lightning fast experience with your site speed.

PCI Compliance

Our Business Hosting plans implement cloud-based Web Application Firewall to deliver cost-effective compliance with PCI DSS requirement v6.6.

Uptime Guarantee With SLA

We guarantee our uptimes with a written SLA (Service Level Agreement), which lets you enjoy a minimum of 99.9% uptime for Personal Hosting and 99.99% for Business Hosting. If it's any less than that, we'll credit your account with 1 day of free hosting for every 1 hour of downtime. It's that simple!

99.9 %
99.99 %
Storage Space
25 GB HDD
25 GB SSD
Monthly Bandwidth
250 GB
250 GB

Max Website Accounts

This is the maximum number of independent domains (also called Add-on Domains) that you can run within a single webhosting account.

100
100
MySQL DBs / Email Accounts
100/1000
100/1000
Free Extras Included

See Extras** FREE Domain Registration ($15/yr value)
FREE Private Nameservers ($12/yr value)
** With 12 or 24 months Pre-Payment

See Extras** FREE Domain Registration ($15/yr value)
FREE Private Nameservers ($12/yr value)
FREE Dedicated IP ($35/yr value)
FREE SSL Certificate ($30/yr value)
** With 12 or 24 months Pre-Payment

Current Discount Offers

See Discounts 1 month pre-payment: No discount
3 months pre-payment: 5% discount
6 months pre-payment: 10% discount
12 months pre-payment: 15% discount (MOST POPULAR)
24 months pre-payment: 25% discount (BEST DEAL)

See Discounts 1 month pre-payment: No discount
3 months pre-payment: 10% discount
6 months pre-payment: 15% discount (MOST POPULAR)
12 months pre-payment: 25% discount (BEST DEAL)

Need More Resources?

Need more disk space and bandwidth for your website? No problem. Use as much as you want and we will bill you automatically for the extra resources used. Your site will NEVER be suspended for reaching the plan quota disk space and bandwidth. For more details on Overage Billing, check our FAQ section at the bottom of this page.

See Overage Pricing

Extra disk space used over 25 GB will be billed at $0.50/GB Extra bandwidth used over 250 GB will be billed at $0.05/GB

See Overage Pricing Extra disk space used over 25 GB will be billed at $1.00/GB
Extra bandwidth used over 250 GB will be billed at $0.10/GB

Get Started
 Get Started
 Get Started
| | | | | | | | | | | | | | |
| --- | --- | --- | --- | --- | --- | --- | --- | --- | --- | --- | --- | --- | --- |
| Personal Plan ($10/month) | 1 x | | | | 99.9 % | 25 GB | 250 GB | 100 | 100/1000 | See Extras** | See Discounts | See Overage Pricing | Get Started |
| Business Plan ($25/month) | 10 x | | | | 99.9 % | 25 GB SSD | 250 GB | 100 | 100/1000 | See Extras** | See Discounts | See Overage Pricing | Get Started |