Get the party rolling on your own social networking site!
Start using Boonex in 5 minutes. No setup needed.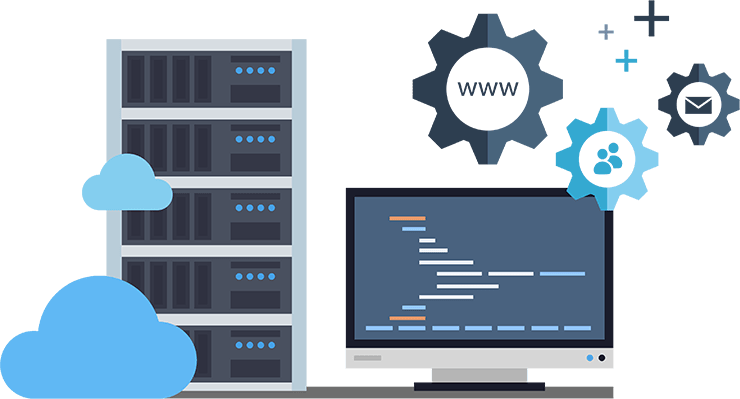 Boonex Dolphin Hosting – Highly optimized to run Boonex on fully secured servers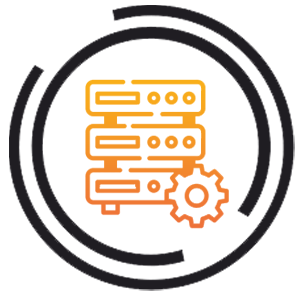 Boonex Hosting
Get the fastest and easiest hosting highly optimized for Boonex Dolphin. Fully loaded with 1-click Dolphin installer, instant setup, UNLIMITED domains, RMS connection and strong protection against hackers.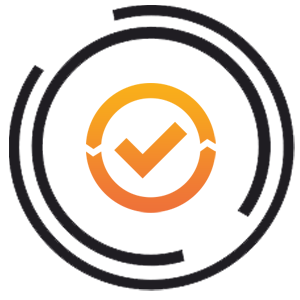 What's Included?
GigaPros is a certified provider of Dolphin Hosting and all our hosting plans fully meet Boonex's technical requirements. At GigaPros, you do not need an expensive VPS or a Dedicated server to run your Dolphin website. You can simply run it on our shared hosting servers, which are fully managed by us & are very easy to use. We also provide high speed RMS connection, which is needed to smoothly run your Boonex Dolphin's Ray Widgets (like Video Chat, Whiteboard etc).
Best Dedicated Server Hosting Services - We have Got You Covered. Guaranteed.
Our 4x guarantees will give you peace of mind all the time
Real Customers. Real Reviews.
Here are some feedbacks from our real clients, published on third-party verified website
Speed of this VPS is remarkable, especially when considering the base price - which is about as low as a VPS gets. I've had support tickets answered promptly, always. Absolutely the best website hosting services.
The best web hosting company, totally professionals. After being disappointed time after time by hosting providers, I finally found GigaPros! Been with them for 9 months; support is excellent, servers are fast.
Their ability to run custom scripts is a very nice added bonus as web hosting services, you can easily run complex scripts on Perl and Ruby. I Totally recommend them, one of the best hosting provider.
Boonex Hosting Plans & Prices
Use this comparison chart to pick the correct hosting plan based on your needs and budget
Shared Personal

$10

/month

Shared Business

$25

/month

VPS Server

$20

/month

Cloud Server

$65

/month

Dedicated Server

$39

/month

RMS Server Only

$10

/month

25 GB HDD
25 GB SSD
1 Core
1 Core
2 Cores
4 Cores
250 GB
250 GB Premium
1 GB RAM
2 GB RAM
4 GB RAM
8 GB
100 MBPS Uplink
100 MBPS Uplink
30 GB HDD
25 GB SSD
2X500 GB HDD
240 GB
Hacker Guard
Hacker Guard
250 GB
250 GB Premium
5 TB Premium
2000 GB / mo
Mobile Ready
PCI Ready
100mbps
100 MBPS Uplink
100 MBPS Uplink
10 MBPS Uplink
Get Started
Get Started
Get Started
Get Started
Get Started
Get Started
| | | | | | | |
| --- | --- | --- | --- | --- | --- | --- |
| Shared Personal ($10/month) | 25 GB HDD | 250 GB | 100 MBPS Uplink | Hacker Guard | Mobile Ready | Get Started |
| Shared Business ($25/month) | 25 GB SSD | 250 GB Premium | 100 MBPS Uplink | Hacker Guard | Hacker Guard | Get Started |
| VPS Server ($20/month) | 1 Core | 1 GB RAM | 30 GB HDD | 250 GB | 100mbps | Get Started |
| Cloud Server ($65/month) | 1 Core | 2 GB RAM | 25 GB SSD | 250 GB Premium | 100 MBPS Uplink | Get Started |
| Dedicated Server ($39/month) | 2 Cores | 4 GB RAM | 2X500 GB HDD | 5 TB Premium | 100 MBPS Uplink | Get Started |
| RMS Server Only ($10/month) | 4 Cores | 8 GB RAM | 240 GB | 2000 GB / mo | 10 MBPS Uplink | Get Started |